Vale Dr Malcolm Arnold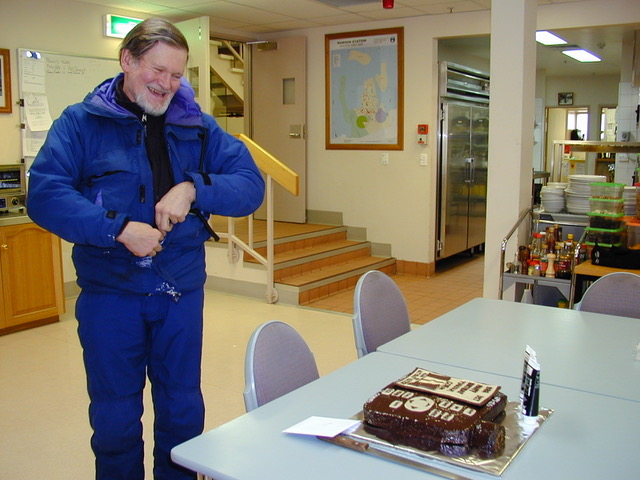 | | | |
| --- | --- | --- |
| Station | Year | Season |
| Mawson | 2002 | Winter |
| PCMs | 2002/03 | Summer |
| Mawson | 2004 | Winter |
| Mawson | 2012 | Winter |
| Mawson | 2016 | Winter |
It is with sadness that I inform the ANARE Club of the passing of Dr Malcolm Arnold.
Richard Ferguson passing on news of the passing of ANARE Expeditioner Dr Malcolm Arnold FRACS, FRCSC. He had been unwell from cancer for some time and passed away in 2 April 2022
Malcolm's wishes were for a low key send off which his family upheld.
While I was not down south with Malcolm, I knew him socially through a mutual friend, Wendy Coats. He struck me as kind, thoughtful and always understated about his polar experience. He overwintered at Mawson as Doctor at least three times and amongst other things was in a party working at Dome C on the International Ice Core Project. More recently he overwintered served several times with the United States Antarctic Program at both Amundsen-Scott South Pole and McMurdo Stations and worked at Palmer Station. His work with the USAP was though the University of Texas Centre for Polar Medical Operations – see https://www.utmb.edu/polar/people
---
email received from Richard Ferguson, 31 May 2022
---
Links to other webpages:
Australian Antarctic Division article: https://www.antarctica.gov.au/news/stations/mawson/2012/this-week-at-mawson-23-march-2012/
Center for Polar Medical Operations, The University of Texas Medical Branch: https://www.utmb.edu/polar/people