Vale Geoff Payne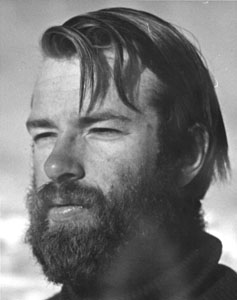 | | | |
| --- | --- | --- |
| Station | Year | Season |
| Wilkes | 1967 | Winter |
| Club Berth | 2015/2016 | Round Trip |
It is with sadness that I inform the ANARE Club of the passing of Geoff Payne.
Having spent the Winter at Wilkes in 1967, returning as the ANARE Club Berth Representative in 2015/2016 to Casey was a climax of his Antarctic endeavours.
Geoff passed away in the early hours on 13 June 2022. Geoff had been diagnosed with bladder cancer in September, 2020
Treatment led to remission for nine months until there was a recurrence later last year.
Geoff's love of everything ANARE and Antarctica shaped his life in many important ways.
Phone call received from Beverly Adams, 14 June 2022 (to Peter Field, current webmaster)
Note form Webmaster:
Geoff performed the role of the ANARE Club Webmaster from 2016/2017 through to teaching and mentoring myself the skills required in 2018/2019.
Geoff served on National Council from 2016/2017 through to 2018/2019.
On behalf of the Club, we appreciate your time and service.
Eulogy for Geoff Payne 1944 -2022
Members of the ANARE Club attended a Memorial Service at the Ranelagh Club, Mt Eliza, on Thursday 23 June 2022, with Geoff's family and friends to pay tribute to his life and times. Geoff had finally succumbed to a cancerous illness, a new promising innovative treatment, which he had even researched before his passing, was too late to extend his life. Such was Geoff's tenacity and inquiring mind even to the end.
Geoff was an ANARE man having served at Wilkes in 1967 as an Electronics Engineer. The highlight of his involvement in the Club was his appointment as the Club's Berth Representative in 2015/16, where he visited Casey Station during the Annual Resupply and explored the old Wilkes base where he had served 49 years earlier.
Geoff's service with the Club spanned over 20 years, firstly serving on the Club's NSW Branch in the late 1990's and later in relocating to Melbourne, he joined the Victorian Branch in 2006 and then the National Council and where he became the Club's Webmaster.  Geoff's attributes in problem solving and possessing that ANARE 'can do' approach to life, brought an added dimension to Council's deliberations. His masterly  'Guidelines document for Club Berth Representatives',  which he wrote after his visit to Casey remains as an important standing policy document for aspiring Club Berth applicants.
Geoff was a man of many parts, as his partner of 13 years, Beverly reminded us;  "foremost was his sense of justice and community involvement, evidenced by the number of letters he penned to The Age on a multitude of community issues:'. Geoff even stood (unsuccessfully) for the Federal seat of Hotham in 2010 and only recently he was handing out How to Vote Cards at the May Elections'.
In recent years Geoff and Beverly travelled overseas and attended the annual Bach Festival in Leipzig – Geoff had been interested in the Baroque Music of Bach and Purcell since his teenage years. Another inevitable overseas trip was of course to the Arctic, where they both crossed the Arctic Circle and experienced the Aurora Borealis and visited the Amundsen Museum of Polar Exploration in Tromso. During a trip to Paris Geoff with his engineering background, spent three hours up the Eiffel Tower examining the engineering marvel complete with his measuring tape, which any true ANARE man would always carry.
Geoff involved himself in local community activities – even learnt to play the organ. Cycling was his real passion and an outlet for him even with the onset of his illness,
Geoff will be remembered as a valued contributor to the ongoings of the Club, as Past President, Dr Joe Johnson recently wrote to Beverly, mentioned; "Geoff was a very good friend and gave me great support on the Club's National Council.  He had all the qualities of the best of expeditioners-he was considerate, flexible, tolerant, highly proficient, a willing worker and a real gentleman. I enjoyed his company and his sound advice".
Vale Geoff.
David Dodd
Vice President