Vale Charles Cosgrove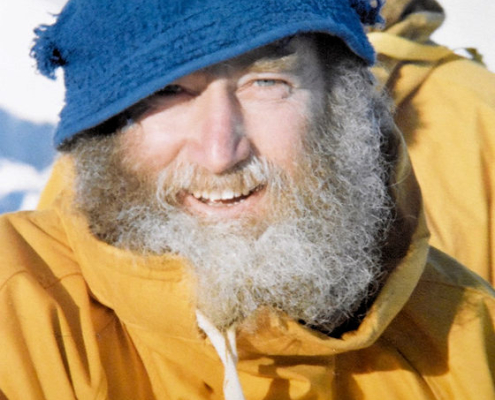 | | | |
| --- | --- | --- |
| Station | Year | Season |
| Casey | 1974 | Winter |
| Macquarie Island | 1976 | Winter |
| Davis | 1978 | Winter |
| Mawson | 1982 | Winter |
It is with much sadness that we report that Charles Cosgrove passed away in August 2022.
Charles Henry Lewis (Chas) Cosgrove
Senior Electrical Fitter Mechanic Casey 1974, Macquarie 1976, Davis 1978 Mawson 1982.
— Philip Barnaart, Davis '78 OIC
Chas passed away in Western Australia in August 2022. He was ninety years of age.
Chas wintered as Senior Electrical Fitter Mechanic at Casey in 1974, Macquarie Island in 1976, Davis in 1978 and Mawson in 1982. Born and educated in Greenbushes, WA, his background included service with the RAAF, shearing, mining and farming. His rural background no doubt influenced his development into a down-to-earth, multi-skilled, positive and lively character. The erection of the new living quarters (LQ) building was a major project at Davis in 1978 and marked the beginning of the station reconstruction program. With an ambitious biology field program plus station maintenance, everyone was busy. Although a key player in the construction of the LQ, Chas was always the first to volunteer for extra duties. He single-handedly carried out the station "gash" (garbage) runs for the whole year.
His favourite tipple was tea – usually accompanied by toast – which he took with all meals. Perhaps to justify his consumption of bread, Chas took an active role in assisting the chef, Denis Carrol, with bread production and other kitchen duties.
He had a positive approach to life and a great sense of humour. On one occasion, when "blizzed in" in a polar pyramid tent on a manhauling trip to the Sorsdal glacier, Chas kept his companions entertained with recitations of classic Australian poetry. He composed his own humorous poems which were always light-hearted and amusing. His preferred mode of dress around the station was in shorts!
Thanks were offered to Chas in the station yearbook, "The Vestolder": To Chas, for doing all the jobs most of us preferred to ignore, your entertainment on party nights and the pleasure of your company in the field."
Chas is fondly recalled by other members of the Davis 1978 expedition.
"Chas was the genuine Aussie mate! Quite apart from his trade skills, he epitomised so much about the Aussie spirit – casual, edging towards larrikin, interested in almost everything, great foodie – especially the breakfast nosh-up – and always the most congenial company." (Trevor Cowell, Carpenter)
"I had a lot of time for Chas in 1978. His previous trips down south obviously helped with his attitude with fitting in with everyone and doing the tasks others thought too demeaning. His tales about [the historic town of] Greenbushes in WA were enlightening and it was only after later reading Steele Rudd I realised where he was coming from. He did have a good sense of humour, which always helped." (Greg Brown, Met Observer)
"Chas and I share the same Birthday, being 10 October, but Chas was 20 years older than me. So at Davis we shared the same birthday celebration and cake. I regarded Chas very highly. When he was staying in Melbourne with his friend, he would go to the Victoria Markets on a Saturday morning, buy a huge stack of vegetables, fruit, etc and drop them off at the Good Shepherd Convent in Abbotsford as a gesture of kindness. They were passed on to the needy. Exceptional bloke. Very memorable." (Alan Ward, Plumber)
"A wonderful expeditioner that made our year so good. The "Vestfolder" [station yearbook] mentions some of the station duties that Chas did but there was lots of other things like assisting Denis make bread by getting up early and preparing the dough and starting the proving process. RIP Chas." (Greg Hoffmann, Construction Foreman)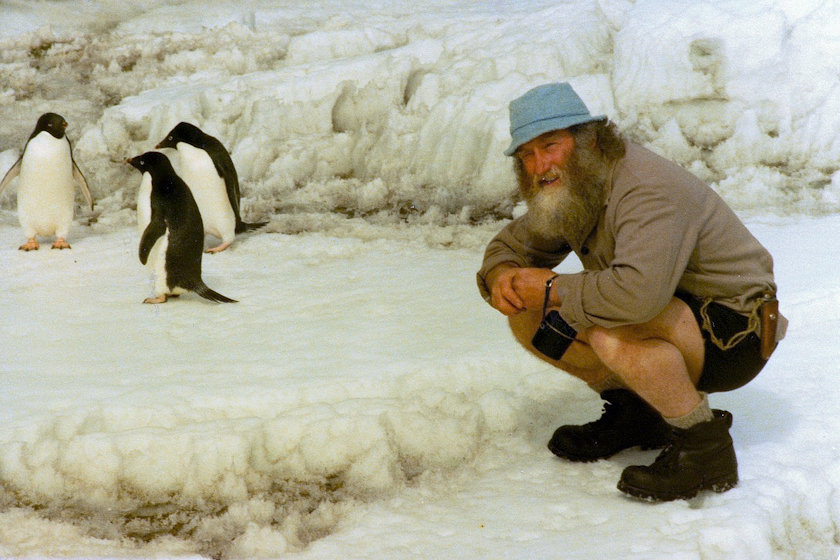 "I think that we all respected him greatly. He set an example of real Australian humility for us all." (Harry Burton, Biologist)