Vale Phil Webster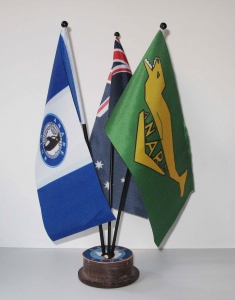 | | | |
| --- | --- | --- |
| Station | Year | Season |
| Casey | 1988 | Winter |
| Mawson | 1991-92 | summer |
| Davis | 1992-93 | summer |
| Macquarie Island | 1993-94 | summer |
| Macquarie Island | 1995-96 | summer |
| Davis | 1996-97 | summer |
| Davis | 1998-99 | summer |
It is with much sadness that I bring the news that Phil Webster died last Monday, 16th October. Friend, Antarctic Expeditioner, carpenter and minstrel, I'm sure Phil we be fondly remembered by many of you.
– Email received from Marion Rook & Jan Adolph, 23 October 2023
Vale Phil Webster – 05/11/1950 – 16/10/2023
Email from Dale Main 24 October 2023
Passed away at his home in Devonport.
Much Loved and loving husband of Margaret. Much Loved and loving stepfather and step grandfather to Margaret's children and grandchildren.
During his participation with ANARE Phil was always a very valuable participant in any team not only due to his very amicable nature but also for his talents playing guitar, banjo and his ability to sing. Phil was dedicated to lifting team spirit and was always fundamental in building team spirit with his genius musical ability by adapting popular songs to people and circumstances on station. It was a very memorable return from Casey in 1989 on the Lady Franklin where the Newfoundlander crew would keep Phil playing Gordon Lightfoot songs all night. They would request 'The Wreck OF The Edmond Fitzgerald' several times every evening.
1988 Casey Winter
Phil was part of the last party to spend the winter in the 'Old Casey Tunnel'. It was Phil's count that during this stint he spent 499 days on station. I don't think anyone ever checked Phil's arithmetic on this but 15th October 87 to mid April 89 I thinks surpasses 500.
91/92 Mawson Summer
92/93 Davis Summer
93/94 Macquarie Island Summer
96/97 Davis Summer
98/99 Davis Summer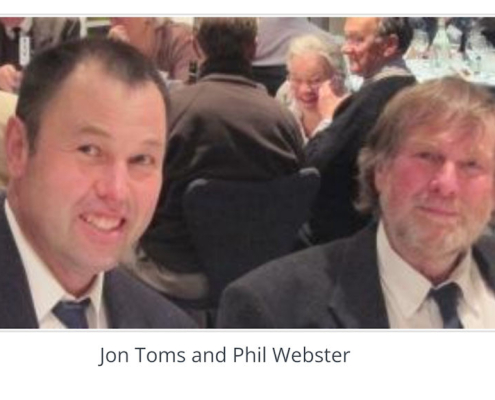 Phil will always be missed by all who knew him. He was a good, humble and generous man
Vale Phil Webster
– Email received from Marion Rook & Jan Adolph, 23 October 2023
Phil wintered at Casey in 1988, and spent many summer seasons down south working as a carpenter. His contribution to the stations in both the work environment and the social scene was huge. I spent the summer with Phil at Macca in 95/96. Phil worked on a range of construction and maintenance projects and also kept us entertained with sing-alongs on many occasions.  One evening Phil was participating in The Macca "tradition" of table dancing. Unfortunately, Phil slipped and fell, broke his ankle and had to be repatriated on a visiting tourist ship. (photo below) It was a memorable summer!
Phil will be sadly missed by his family and many friends.