Vale Max Cutcliffe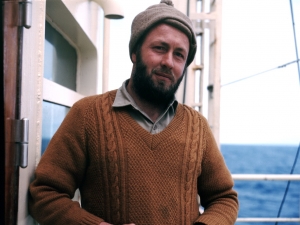 | | | |
| --- | --- | --- |
| Station | Year | Season |
| Mawson | 1966 | Winter |
| Mawson | 1972 | Winter |
Max Cutcliffe, mountaineer, photographer and author, died in Hobart last Monday aged 91. A Tasmanian adventurer at heart, he was amongst the first to climb Federation and went on to summit many high peaks around the world. He wintered at Mawson in 1966 and 1972 as electrician and incorporated many of his Antarctic exploits in a recently published murder mystery "No Trails to Mawson". Survived by his partner Cath and family he leaves a lasting legacy of wonderful photographs and vivid memories.
David Parer
email received from David Parer, 17 November 2021
Comments from Jan Adolph
He was awarded a Polar Medal in 1978.
Max lived at the bottom of the hill where I live in West Hobart. Prior to the pandemic he swapped his abode between Hobart and Canada. It seemed to me a good way to live.
Vale Max.
Jan Adolph