Vale Jutta Hosel (Waters)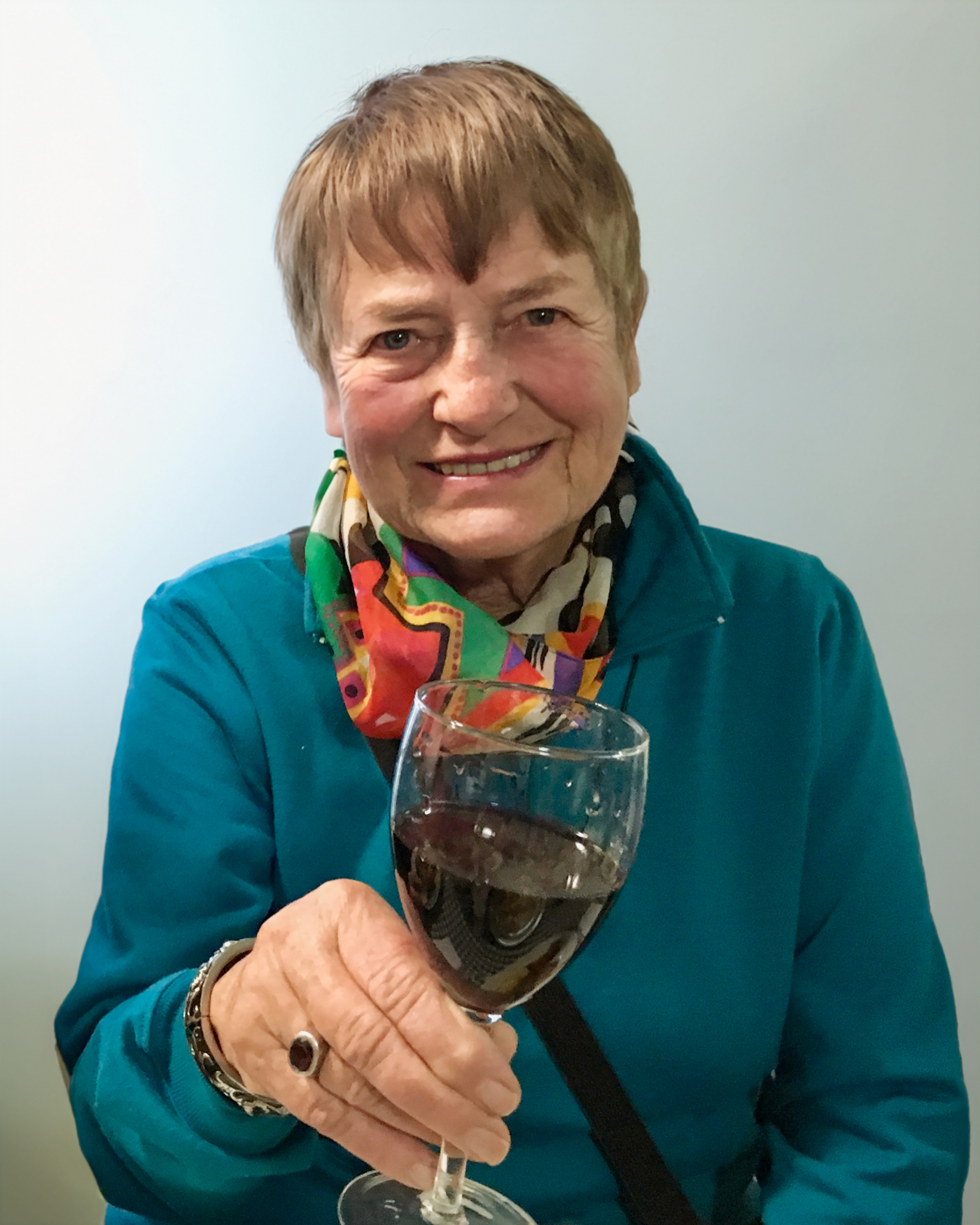 | | | |
| --- | --- | --- |
| Station | Year | Season |
| Multiple Visits | | Summer |
Jutta Hosel (Waters) (1935-2023)
Jutta was borne in Madrid Spain with German parents and then moved with her parents to Germany at a young age. She had some memories of the war but a significant memory that stayed with her from this period was being sent to her Grand Mother in the country for safety. She was allowed to wander in the forest alone and this may have been the start of her lifelong passion for wilderness and wild places. On a couple of occasions, she became lost and on one occasion she was found by her sister who was only a couple of years older.
She was once found playing in the dirt by herself and some passing people observing her state and said "your mummy will be very unhappy with you". Jutta said I don't have a mummy I only have a grandmother. She remained very attached to that grandmother.
After schooling she was apprenticed to a photographer. Germany had, and still does have the best trade and technical training and she completed her initial training and subsequently her masters. As a young woman she was particularly interested in photographing ordinary people in their daily lives and the streets of Spain and Portugal was a popular location. Some of that work still exists.
She emigrated to Australia in the early sixties and found a position that she could not have know would shape her professional and personal life profoundly. An employment officer directed her to the Australian Antarctic Division of the Department of Science. The then Director, Dr. Philip Law was looking for someone with just her skills which included a full understanding of film processing, plus a talent for printing large format pictures.
She worked for some time without a permanent appointment as at that time she was not an Australian citizen. Eventually she gained her citizenship and was appointed to a permanent position. The photographic and film section of the Antarctic Division was an important part of the operation as before satellite communication and the internet the staff in Melbourne relied on good photographs to manage the program remotely. Head office staff made only short summer visits. Selected winterers for the four stations were trained to process and print photographs and also manage and operate the theatre which had a substantial collection of 16mm movies.
At the time the Antarctic Division along with the ABC was producing some television documentaries to promote Australia's involvement in the Antarctic and a young scientist who was going to Mawson Station had a particular interest in making a film. Jutta worked with the ABC and David Parer to make some successful productions. David Parer and later his wife Elizabeth went on to be one of Australia's best regarded wild life documentary maker working in the ABC Natural history unit.
Jutta became the head of her group when the previous occupant left to start a photography school in Melbourne.
Most people know Jutta as kind and gentle person which she certainly was but there was another side that was only obvious to those who knew her well. She had very clear ideas as to what she wanted and she was not easily deterred from achieving what she wanted. She found herself in a situation in her new position which she did not like. Her staff who were all male were getting summer trips to the Antarctic stations and she did not because no Australian women were going south. She took this up with the management and was always rebuffed with such excuses as there are no female toilets. According to an entry in Tim Bowden's commissioned history of the Australian Antarctic operation, Jutta is supposed to have told the director that she will hold on until she gets back.
She sensed that things might change after the election of The Whitlam government so she wrote to the Prime Minister complaining about the policy of not sending women down south. She didn't receive a reply but she was called to the directors' office and told that she would go down south but it couldn't be this summer as the program had been fixed.
The following summer Jutta along with two other senior women became the first Australian women to set foot on the Antarctic continent. Years later when she worked at the National Archives, she had a vocation student working in her section. The student said to her that his father would like to meet her. The meeting was arranged and this man had worked in the Prime Minister's office and he remembered receiving Jutta's letter.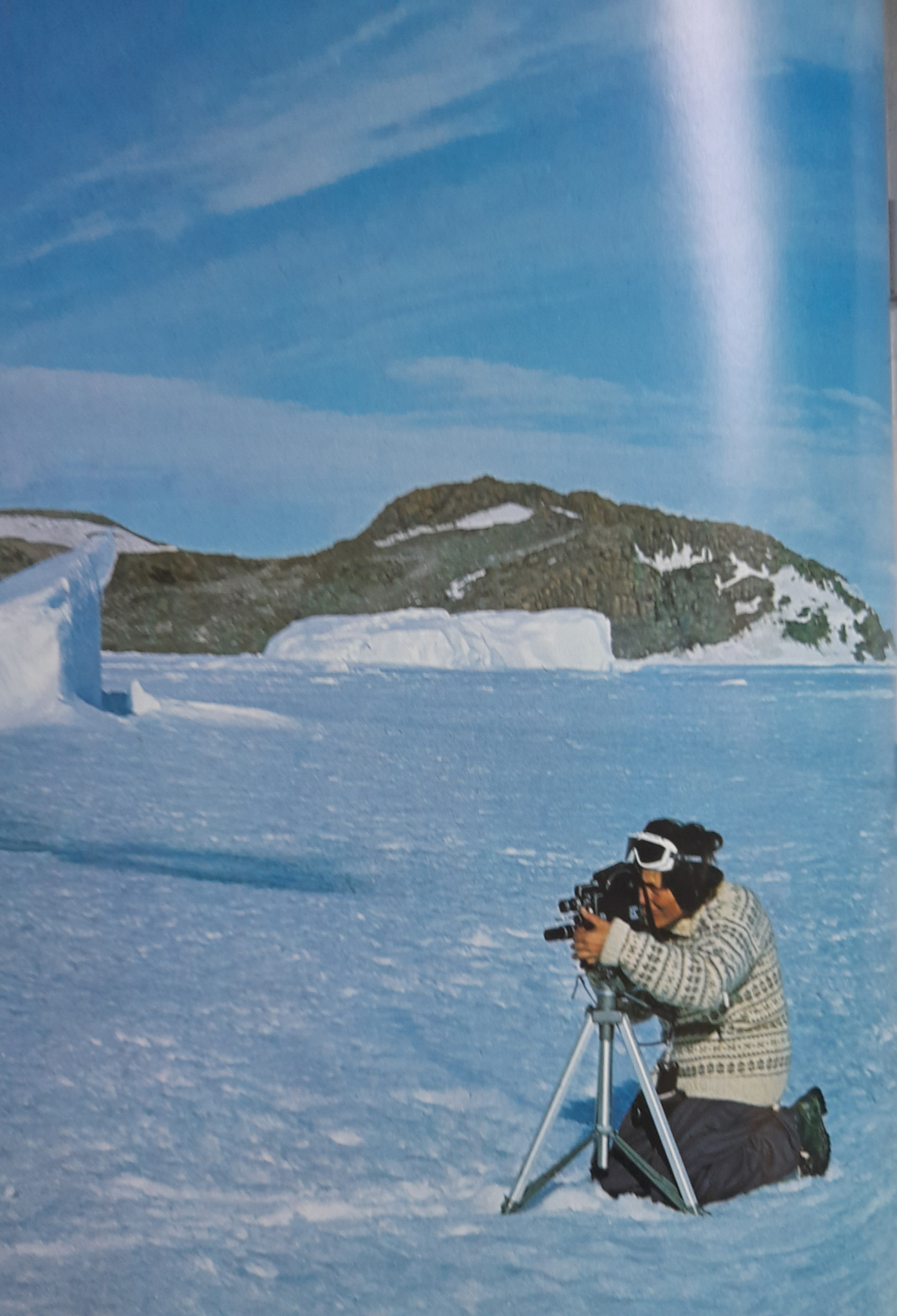 Not long after, women were being sent south and eventually even for over winter. The Biologist Elizabeth Kerry who did substantial work in the Antarctic wrote in one of her publications that "Jutta broke the ice for all of us women."
Her energy was not limited to her day job in the office. She produced four successful books and contributed articles to some of the outdoor magazines, notably Wild Magazine in its early years. Her book Antarctic Australia, besides the photography contains a concise history of Australia's involvement in the Antarctic from the early heroic period until the early eighties when it was published.
When Qantas was flying tourist trips to the Antarctic, Jutta because of her knowledge of the area and because she was able to help passengers with their photography, was one of the guides on these trips.
The Antarctic Division was moved to Hobart and as she did not wish to move to Hobart, she lost her job. By this time however she had assembled an impressive portfolio of achievements and moved immediately to a position with the Airforce.
After a couple of years, she moved to Canberra and joined the Australian National Archives working in the preservation section. Besides working on the national collection of documents and photographs she was the departments official photographer for special and VIP events. She helped produce several exhibitions that the Archives presented in Canberra and on occasions toured the country and she was the producer of one of these exhibitions. She was seconded for a period to the Australian National Library for a special project.
Jutta retired when she was sixty five years old.
Ian Waters