Former ANARE Club National Council (2022-2023)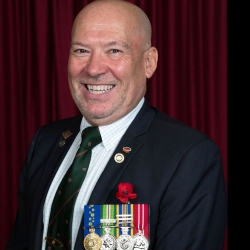 George Friend, OAM
ANARE Council President
ANARE Club | Australian National Antarctic Research Expeditions
| Station | Year | Season | Job |
| --- | --- | --- | --- |
| Macquarie Island | 1981 | Summer | LARCIE |
| Casey | 1981 | Summer | LARCIE |
| Davis | 1981 | Summer | LARCIE |
| Mawson | 1981 | Summer | LARCIE |
| Macquarie Island | 1987 | Round Trip | Film Producer/Director |
My interest in Antarctica began, learning about Douglas Mawson and Admiral Richard Byrd. After school, I joined the Regular Army and graduated from the Officer Cadet School, Portsea. Stepping foot for the first time in Antarctica as a "Larcie" for the summer of 81/82, resupplying all Stations. The current Antarctic Division Director, Kim Ellis and I served professionally with the LARCS in the early 80's, I joined the Club in 1986, attending MWD's in Melbourne, Sydney and Brisbane. Highlights of Antarctica, include meeting Club luminaries Joe Johnson at Casey, Rod and Jeannie Ledingham onboard the Nella and at Mawson Station, David and Liz Parer, filming MAWSON THE SURVIVOR. I returned South in 1987 to film "ROAD TO ANTARCTICA" for Defence and Antarctic Division, witnessing the evacuation of the Nella Dan on 3 Dec '87. In 1988, I organised the 40th Anniversary of the Army Detachment ANARE and walked the Kokoda Track in PNG, channelling Frank Hurley.
I have a Master's Degree in Transport Management from Uni of Sydney, Operational Service in East Timor, and a proud Rotarian since 1996. Awarded in 2008 the Medal of the Order of Australia (OAM) for Service to Rotary and the Veteran community. Transferring to the Reserves in 1996, I continue as an Active Army Reservist at Kokoda Barracks, Canungra. I have lectured at Bond University in Film and Television, own and run a film and an event company, consulting on numerous major events. Most recently engaged as a Guest Presenter for a cruise line, delivering Military History presentations on significant WWII Battles in the South Pacific. With your Club Councils, I hope to develop and nurture a collegiate and alumnus culture with MWD being centrepiece to annual reunions. My partner and I live on the Gold Coast, and we enjoy travel, good food, Netflix, and semi-retirement!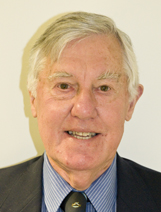 David Dodd
ANARE Council Vice-President
ANARE Club | Australian National Antarctic Research Expeditions
| Station | Year | Season | Job |
| --- | --- | --- | --- |
| Macquarie Island | 1961 | Winter | Met Observer |
| Davis | 1963 | Winter | Met Observer in Charge |
David wintered at Macquarie Island in 1961 as a Met. Observer and as Observer in Charge at Davis in 1963. Sailed south on the Magga Dan, Thala Dan and the Nella Dan and in 2007 tried to rescue the Thala Dan from a ship breakers yard in Rio de Janeiro. He has been a member of the Club since 1974, a Councillor since 2011 and a member of the Aurora Packers group.
After retiring from a lengthy career in Victorian universities and Schools as an administrator, he returned to work part time at the Royal Society of Victoria as a project officer on Antarctic projects, such as the anniversary flyover of the South Magnetic Pole in 2009, the Professor Neumayer Centenary Symposium and still finds time to lecture on board the summer Sightseeing Flights to Antarctica and to write articles on Australian Polar History.
David was also Project Officer for the 150th anniversary commemorations of the Burke and Wills Expedition 1860-61 and as a Committee member of the Burke and Wills Historical Society, travels regularly to Outback Queensland and overseas.
He has a Master's degree on the Germanic connections with the Expedition and has authored a chapter in a recently released book on the Aboriginal contribution to the Expedition.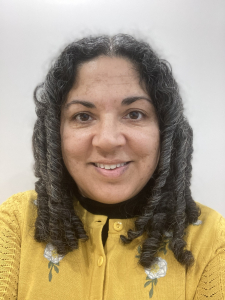 Dr Melanie Van Twest
ANARE Council Secretary
ANARE Club | Australian National Antarctic Research Expeditions
| Station | Year | Season | Job |
| --- | --- | --- | --- |
| Macquarie Island | 2012 | Winter | Station Doctor, librarian, postal agent, hydro attendant |
It is a pleasure to be a member of the ANARE Club National Council for my third year, and my second year as Secretary. Being a member of the Club is a great honour and allows me to pursue my passion for Australian Antarctic history and heritage, with the ultimate aim of creating an Australian museum to commemorate our national achievements in Antarctica.
In my personal life I am a doctor working part-time in rural medicine in general practice, emergency medicine and theatres as an anaesthetist. I am also studying a Bachelor of Design at the University of Melbourne and I continue to pursue my ongoing career in the Army Reserve as a medical officer.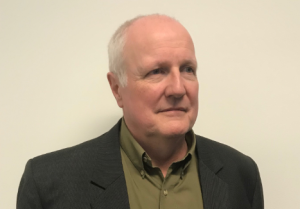 Chris Eavis
ANARE Council - Treasurer and Membership Officer
ANARE Club | Australian National Antarctic Research Expeditions
| Station | Year | Season | Job |
| --- | --- | --- | --- |
| Macquarie Is | 1983 | Winter | UAP Engineer |
| Mawson | 1988 | Winter | UAP Engineer |
| Marine Science Voyages | 1984 and 1985 | Summer | Onboard electronic engineer |
I wintered at Macquarie Island 1983 and Mawson 1988 with an extended stay to the Prince Charles Mountains (PCMs) for the Depot Peak – Mawson via 50 Mile Depot route marking Traverse (29 Dec 1988 to 11 Jan 1989). We located the 50 mile depot on the 8 Jan 1989. I worked at the Antarctic division in 1984/85 for Upper Atmosphere Physics (UAP) and also participated in multiple marine science cruises over 1984/85 summers as the onboard electronic engineer.
I initially joined the ANARE Club in 1989 when I returned and was invested for 5years or so. Time marched on and I worked in two major areas (Bureau of Meteorology and Optus Communications as an Engineer/Communications Architect). Did some further education in Public Sector management and Business.
Now in retirement and with time on my hands I have ventured down the volunteer road and spend my time with the local Men's Shed fraternity supposedly to restart my woodworking interests. Have inadvertently ended up on the management committee for nearly two years now.
Also, catching up with past acquaintances at the Mawson reunion (2019) in Hobart stirred up my lost passion for Antarctica and the ANARE club. As a newly elected Ordinary Councillor in 2020, who would have believed 12 months have gone already. Have held down the Membership Officer role since the conversion to the new website. With the access to the website and reconnecting with some old acquaintances my photography interest has stirred again and eagerness to convert my collection to digital and hasn't this led me down a path.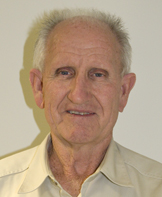 Trevor Luff
General Council Member
ANARE Club | Australian National Antarctic Research Expeditions
| Station | Year | Season | Job |
| --- | --- | --- | --- |
| Mawson | 1970 | Winter | Diesel Mechanic |
Senior Diesel Mechanic Mawson 1970. Included 'Amery Ice Shelf' Glaciological Survey on Snow Cruisers / Tractor train depot run to 'Moore Pyramid' / Dog Trip to 'Taylor Emperor Penguin Rookery' / Tractor train depot run 'Spring Trip' to 'Mt Creswell' & just to finish the year another depot run to 'Moore Pyramid'.
Active member ANARE Qld. & committee positions also include that of President. Currently Vice President and ANARE Club 'Qld. Rep.' on National Council.
ANARE Club Rep V2 1998 and attended the 'Antarctic Tasmania Midwinter Festival' in 2005 & rostered on as a guide on the Aurora Australis (in port) during this period.
I have attended many committee meetings in Brisbane over the years with my main club activity being that of fund raiser. Have been guest speaking at Lions Clubs, Rotary Clubs & many other organisations & schools.
Committee member that assembled the Qld touring display 'Our Frozen Frontier' in 1997. If re-elected I look forward to being part of a year that I feel will be a watershed moment in regards to increasing membership / participation, in particular the lost / last decade members, refining Midwinter Dinner protocols & lifting the ANARE Club up to another level.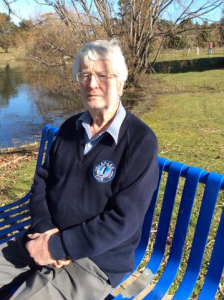 Trevor Cowell
General Council Member
ANARE Club | Australian National Antarctic Research Expeditions
| Station | Year | Season | Job |
| --- | --- | --- | --- |
| Davis | 1978 | Winter | Carpenter |
| Casey | 1985 | Summer | Carpenter |
I joined the Club in 1977 prior to heading to Davis Station and have retained Membership.
Back then the ANARE Club was given a spot in the 'training' period and that was valuable.
A few years after Davis Station I 'summered' at Casey: I have nothing but good memories of both but I guess especially Davis with that small team of 14 for the winter under Phil Barnaart.
Over the years since 1985 (Casey) I have continued as a carpenter in the Perth (Tas) district with most of my work centred on heritage renovation- particularly at the World Heritage Sites of Brickendon and Woolmers at Longford, together with a useful sideline – building English style garden furniture.
My wife (Shirley) and I are regular Church people (Anglican) and for nearly
30 years we helped with a Meals on Wheels Service. Some of our two families are fairly local and we have regular contacts with them.
It was a 'spur of the moment' decision to nominate as a Council Member and I am honoured by the appointment.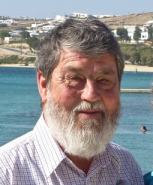 Ron Hann
General Council Member
ANARE Club | Australian National Antarctic Research Expeditions
| Station | Year | Season | Job |
| --- | --- | --- | --- |
| Wilkes | 1967 | Winter | Electrician SEFM |
| Macquarie Island | 1970 | Winter | Electrician SEFM |
I joined the Anare Club after wintering as the Senior Electrician at Wilkes in 1967 and then at Macquarie island in 1970. I have been a member of the Anare Club since that time and have been a committee member of the SA Branch on and off over the past 25 years including President of the SA Branch for 5 years.
I am a Life Member and 2 time past President of Apex (12 years) and I am a current member, Paul Harris Fellow and Past President of the Rotary Club of Salisbury (SA), (35 years).
Having served as an ordinary councillor over the past five years, I have enjoyed playing a small part in the many excellent successful (self funded) commemorative projects undertaken. If I am re-elected to council, I look forward to continuing to support the council in it's endeavours to continually improve the administrative, financial and strategic directions taken by the club.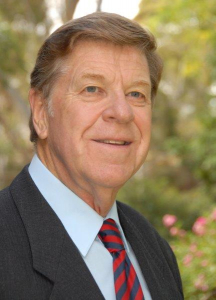 Duncan MacKenzie OAM, F.R.M.A.A. F.M.A.A. F.A.I.I.M. F.A.I.C.D
General Council Member
ANARE Club | Australian National Antarctic Research Expeditions
| Station | Year | Season | Job |
| --- | --- | --- | --- |
| Macquarie Is | 1964 | Summer | Biologist |
| Macquarie Is | 1965 | Summer | Biologist |
| Macquarie Is | 1966 | Summer and Winter | Biologist |
| Macquarie Is | 1967 | Summer | Biologist |
I joined the ANARE Club in 1964 when I first 'headed South' to work on Macquarie Island as a biologist. The Island is one of the world's 'greatest natural biological laboratories' and I loved every minute of my stay there, working principally on an ecological study of the Royal Penguin, my own project on fur seals and some work on Elephant Seals!
In mid 1967 I returned to Australia, as the Commonwealth Government had asked me to move to Adelaide to help set up and manage the biological Division of the Mawson Institute for Antarctic Research at the University of Adelaide. Due to a lack of government funding support for biological research, I moved back into the 'business world' a few years later.
My passion for nature and the environment first developed at age 11 and has never abated. I am currently the Chairman of BirdLife Australia Gluepot Reserve (20 years) and am a Life Member of BirdLife Australia. I am on the board of BirdLife Australia and am the President of SA Friends of Parks Inc. I have recently been appointed as the first Chairman of the Adelaide International Bird Sanctuary. I am a member of the South Australian Parks and Wilderness Council and a member of the Volunteering SA/NT Strategy Working Group and a Committee of Management member of the Landcare Association of SA. I am the past Chairman of Ecotourism Australia (8 years) and the South Australian Tourism Industry Council (8 years). I am Chief Scientist on the Management Committee of the Scientific Expedition group (SEG) and am a past Australia District Governor and International Chairman of Kiwanis International.
Going back to my Scottish heritage
My main skills have been in the development, organization and management of large commercial and community organizations and scientific research projects, both in Australia and overseas. My expertise covers the areas of fundraising, marketing and communications, business and finance, organizational development and system analysis.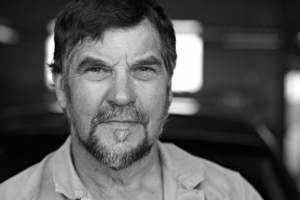 Brian Harvey
General Council Member - Sales Officer
ANARE Club | Australian National Antarctic Research Expeditions
| Station | Year | Season | Job |
| --- | --- | --- | --- |
| Mawson | 1977 | Winter | Diesel Mechanic |
| Macquarie Is | 1979 | Winter | Diesel Mechanic |
| Casey | 1981 | Winter | Diesel Mechanic |
Brian first joined the ANARE Club in 1976 after three winters down south (Mawson 1977, Macquarie Island 1979 and Casey 1981) as a diesel mechanic.
He became motivated to become involved in the club administration in 1987 after the sinking of Nella Dan. He has served on national council for many years and has been president several times, most recently in 2007-2009.
Brian has been involved in many ANARE Club projects including the Nella Dan,  the Huskies Jubilee and  a project with Susan Gordon-Brown to record the stories of tradespeople whom have worked down south.
A Hagglunds – one of the vehicles the diesel mechanics have to maintain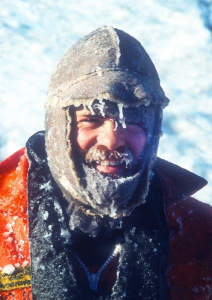 Ian Toohill
General Council Member - Club Historian
ANARE Club | Australian National Antarctic Research Expeditions
Ian served in Antarctica in the summer of 1982/83 as an Army Reserve "Larcie" with the Army Detachment to ANARE. He was involved in resupply voyages to all three Australian Bases and Macquarie Island. Leave for military service had been granted by the Victorian Education Department with a request that he make an educational documentary on life down south for Victorian secondary schools. As a teacher he was a film and TV producer for the Education Department at the time. The Army agreed and he summered over at Mawson where he completed the film; "Mawson Base Face to Face". His other role there was to clean up the base by dumping a large quantity of refuse in Kista strait. (unacceptable today!)
He also took a large quantity of photographs and approached Phil Law to open an exhibition at a Port Melbourne Art Gallery in 1984. A friendship developed and over a twenty year period Ian recorded Phil's life story and subsequently co-published his oral history with the Royal Society of NSW, titled Dr Phillip Garth Law his extraordinary life and times
Ian joined the ANARE Club in the late 80's and has served on the Council on many occasions, including in the capacity as Vice-President. As a photographer and TV producer he has documented many Club events over the years including both the 90th and 95th birthday celebrations for Phil Law.
Ian has performed the role of Club Oral history coordinator for a number of years and is currently responsible for the ongoing collection, collation, transcription and repository of well over 100 expeditioner interviews done by a number of members over recent years.
Ian retired from the Army Reserve as a Major in 2014, having served continuously since joining in 1968 and being conscripted the following year. He still teaches part-time at Montmorency Secondary College. He is married to Annette, has four children and 6 grandchildren.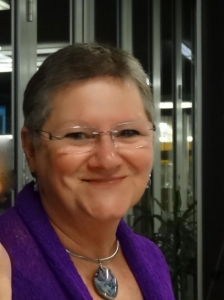 Dale Jacobsen
Co-opted Council Member and Editor "Aurora Journal"
ANARE Club | Australian National Antarctic Research Expeditions
With a background in environmental science, I have worked at Griffith University and under contract as writer/researcher for Queensland Parks and Wildlife Service. I lived off-grid in the bush near Maleny in Queensland as a luthier and musician for 10 years before a complete career change in the late 1990s, when I became a writer and journalist.
My twin obsessions are Antarctica, and Australian grassroots history. I was editor of The Queensland Journal of Labour History 2005-2011 and awarded Life Membership of the Brisbane Labour History Association in 2011. I have many articles published in journals and anthologies and am the author of 6 books, including Antarctic Engineer: memoir of John Russell, published in collaboration with ANARE Club Qld in 2019.
After a lifetime of reading about Antarctica, I finally visited the continent in 2013 on a 32-day trip with Oceanwide Expeditions, led by Australian geologist and mountaineer Greg Mortimer. During that voyage, we visited the historic huts of the Ross Sea, McMurdo Station, Taylor Dry Valley, Macquarie Island and much more. In 2015 I returned to Antarctica on a short action-packed trip of 12 days, then 10 weeks later sailed, once again through the Southern Ocean to repeat the 32-day semi-circumnavigation, this time including Campbell Island in the schedule.
I have acted as assistant editor of Aurora for 12 months under the guidance of David Ellyard, and have now taken over the role as editor.
How do I Nominate for National Council
To nominate for ANARE Club National Council, you first need to be a Club Member. If you are already a Club Member, Login and you will see more detail on applying for Nation Council under "Member Content".
If you are not currently a ANARE Club Member, we would welcome your membership and the contribution you can make to the Club. Please apply for Membership at the top of this page – Become a Member.