Vale- Norman Robert Jew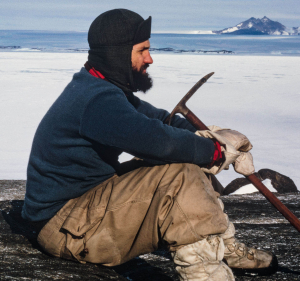 Station
Year
Season
Mawson
1968
Winter
My father Norman Robert Jew (5 May 1938 ­ 18 June 2018) wintered with ANARE at Mawson in 1968. Dad was a radio technician by trade, and my understanding is that he played a role in communications support for the expedition.
Amongst his legacies were boxes of Kodachrome slides of his time down south – highlights include such things as Russian planes visiting at Christmas, an expedition out on to the Amery Ice Shelf; pictures from onboard the Nella Dan; along with of course the pictorial record of daily life at the station.
These slides were pivotal in sparking my own interest in photography, nature and remote places. I have been fortunate to be able to touch the continent on a few of short tourist trips to the greater Peninsula region in the last 20 years. My trips – while brilliant in themselves – only gave me a minute teaser as to what dad's year at Mawson would have entailed. So from his Antarctic pictures and his stories was born a career in nature photography that has spanned my entire working life. That connection with him that will last forever and I know my work made him very proud.
Email received from Darren Jew 3/07/18
https://www.anareclub.org/wp-content/uploads/2020/07/ANARE-Club-logo-Web-1.png
0
0
anareoffice
https://www.anareclub.org/wp-content/uploads/2020/07/ANARE-Club-logo-Web-1.png
anareoffice
2020-07-24 04:54:22
2020-07-24 06:02:40
Norman Robert Jew