Vale Neville Dipell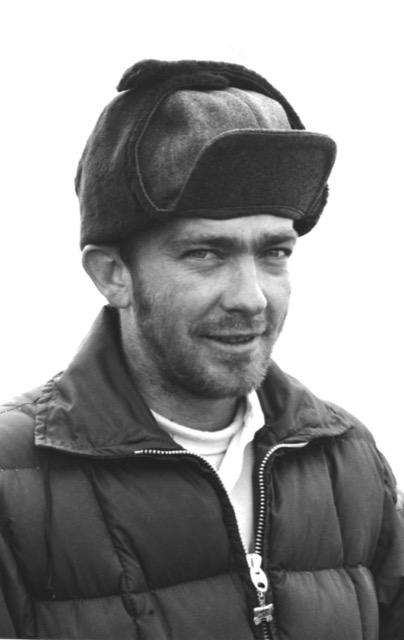 | | | |
| --- | --- | --- |
| Station | Year | Season |
| Wilkes | 1968 | Winter |
| Mawson | 1970 | Winter |
The ANARE Club has received the sad news that Neville Dipell, Communications Specialist at Wilkes in 1968 and Mawson in 1970, passed away in 2023.
Farewell to Neville 'Dipole' Dipell, 1944-2023
Communications specialist: Wilkes 1968
Communications specialist: Mawson 1970
Those who served at Wilkes or Mawson in the late 1960s might remember Nev 'Dipole' Dipell, communications specialist and (in case of emergency only) anaesthetist.
Having done his time in the Army, including a combat tour of Vietnam in 1965 as a commando-trained signaller, Nev returned to Australia where he found himself restless and somewhat disenchanted with the public reception of troops returning from the Vietnam conflict.
Deciding that the tropical heat and humidity of India was the perfect place to put his skills to use, Nev telephoned the Department of External Affairs, speaking with a gentleman who persuaded him to give Antarctica a shot instead. Before long Nev joined the Antarctic Division and was sent for six weeks of basic anaesthiology training in Melbourne, 'just in case' there was a need for it on his trip.
In January 1968 Nev boarded the vessel 'Thala Dan' bound for Wilkes, from where he was involved in providing communications support to various scientific expeditions into the continent. To his surprise, at one point Nev was indeed expected to put his new-found medical skills to actual use, albeit in an autopsy with the 'patient' deceased.
One trip was not enough, and Nev subsequently found himself aboard the 'Nella Dan' bound for Mawson. Highlights of Nev's second trip included visiting an Emperor Penguin rookery and having a Polish gentleman 'teach' him to ski by sending him down a steep slope of blue ice back in the general direction of the base and telling him he would be alright.
Not one to turn down an adventure, Nev subsequently plied his trade in locations including Bougainville, Iran and Madagascar, and in the US in support of NASA's 'Skylab' project.
Nev settled in Melbourne with his wife Jill, with whom he had a daughter, Sally, and two step-sons, Damon and Justin. After his working career came to a close, Nev relocated with Jill to sunny Queensland.
His stints in Antarctica were undoubtedly one of the highlights of Nev's life, with his stories of his experiences and the conditions he and his colleagues faced there a familiar fixture of family gatherings.
Nev passed away on 9 August 2023. It was his wish that there be no funeral.
(Words by Sally Heidenreich (née Dipell))